Sagada is a small town in Mt. Province. It's much like Baguio, minus the kitschy tourists, Jollibee and McDonalds.

Going there from Manila you may take the Manila-Baguio route, or the Manila-Banaue way. I suggest the latter because Banaue is yet another beautiful town in Ifugao province. Yes, that's where you find the Banaue Rice Terraces. If postcards, brochures and books say it's an awesome view, it's because IT IS REALLY AWESOME.

See Banaue Rice Terraces by clicking one of the links below.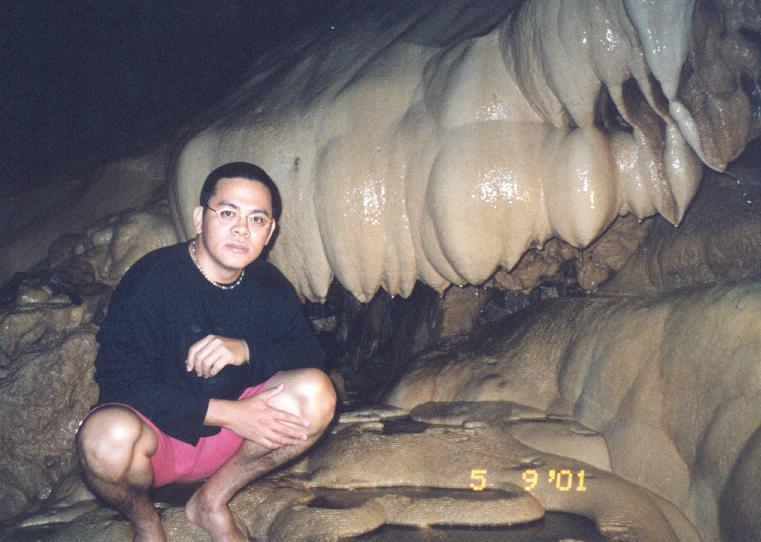 That's me in Sumaging Cave in Sagada - my first real spelunking experience, and it was GREAT. Photo by R. Del Rosario